The Great American Crossing
The Great American Crossing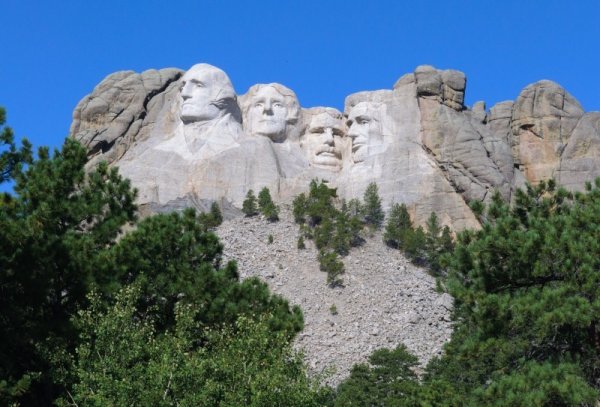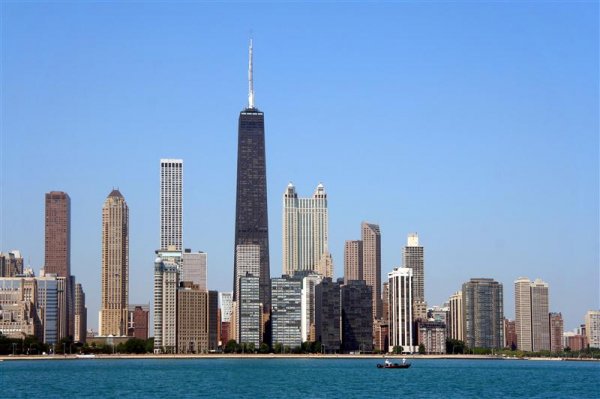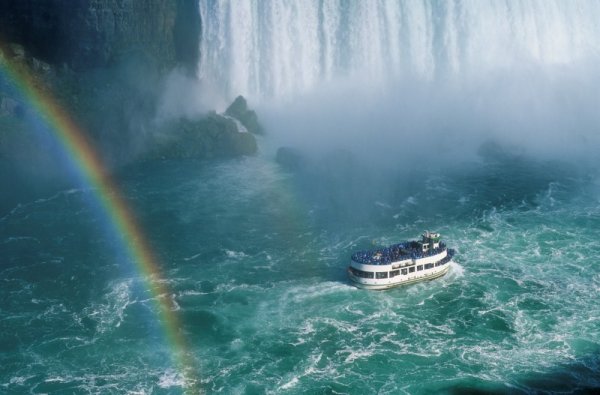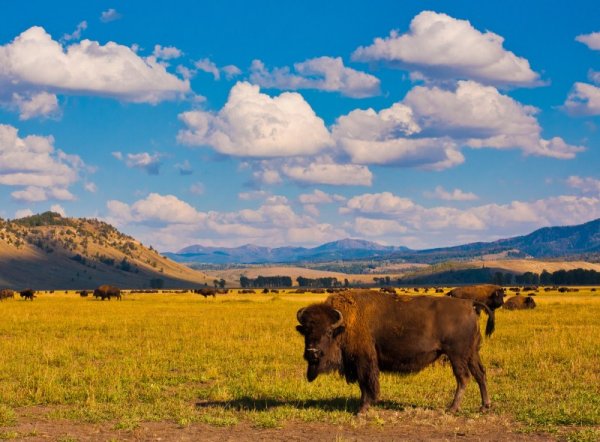 From east to west this tour visits some of the most icon sights in the USA with stops at Philadelphia, Washington D.C., Niagara Falls, Chicago, Mt. Rushmore, Deadwood, Yellowstone N.P., Bryce Canyon, Grand Canyon, Las Vegas, Los Angeles and San Francisco. 
Day 1: New York – Philadelphia – Washington D.C
We head to Philadelphia, where we spend the morning exploring the historic district of the \'City of Brotherly Love\'. See the Liberty Bell, and stroll through Independence National Historic Park and Mall before continuing to the nation\'s capital, Washington D.C. 
Overnight in Washington D.C.
Day 2: Washington D.C.
This morning, we will take a city tour of the famous sights and monuments, including the White House and the U.S. Capitol Building. Spend the remainder of the day at leisure further exploring the city.
Overnight in Washington D.C.
Day 3: Washington D.C. - Gettysburg – Niagara Falls, Canada
Today, we depart Washington D.C. We will visit Gettysburg National Military Park before heading through upstate New York to Buffalo, and cross the international border into Canada, where the thundering noise and mist of Niagara Falls permeates the air.
Overnight in Niagara Falls.
Day 4: Niagara Falls – Detroit
We spend the morning sightseeing at Niagara Falls. Later this afternoon, we return to the United States, crossing the border and continuing our journey to Detroit. Enjoy an evening at leisure.
Overnight in Detroit. 
Day 5: Detroit – Chicago
This morning, we travel along Lake Michigan and on to Chicago, where we will enjoy a short tour of the city\'s highlights.
Overnight in Chicago. 
Day 6: Chicago
A full day at leisure in Chicago to explore the museums, architecture or perhaps a river cruise (optional).
Day 7: Chicago – Sioux City
Today we travel through Midwest Farm country before crossing the mighty Mississippi River and into the state of Iowa.
Overnight in Sioux City.
Day 8: Sioux City – Badlands National Park – Mt. Rushmore National Memorial – Deadwood/Rapid City

We travel westward through the grasslands of South Dakota and onwards to Badlands National Park. We then continue on to the Black Hills, sacred to the Plains Indians and home to Mount Rushmore.
Overnight in Deadwood/Rapid City.
Day 9: Deadwood/Rapid City – Bighorn Mountains - Cody

We enter the state of Wyoming, and travel through the Big Horn region to Cody.
Overnight in Cody
(If overnight in Cody is not possible due to weather or adverse road conditions in Yellowstone, overnight will be in Billings/Livingston, Montana).
Day 10: Cody – Yellowstone National Park

We drive past the mountains in Wyoming to Yellowstone, America\'s first National Park. Highlights include Yellowstone Lake, Old Faithful, Mammoth Hot Springs, and Hayden Valley.
Overnight in Yellowstone National Park.
Day 11: Yellowstone – Grand Teton National Park – Salt Lake City

Today, we travel through Grand Teton National Park (weather permitting) and view awesome mountain peaks towering over 4000 meters. Later, we arrive in the Mormon State of Utah and take a short city tour of its capital, Salt Lake City.
Overnight in Salt Lake City. 
Day 12: Salt Lake City – Bryce Canyon National Park

We continue today to spectacular Bryce Canyon, and explore the \'hoodoos\', the multi-coloured sandstone spires and pinnacles. 
Overnight in Bryce Canyon.
Day 13: Bryce - Lake Powell – Grand Canyon – Flagstaff

This morning we travel to Lake Powell, the second-largest man made lake in America. We then visit Grand Canyon National Park, stopping at the Canyon rim to enjoy the panoramic view. We continue our journey to Flagstaff, a famed stop on historic Route 66.
Overnight in Flagstaff. 
Day 14: Flagstaff – Seligman/Route66 – Las Vegas

Today we depart Flagstaff and travel to Las Vegas, the \'Entertainment Capital of the World\'. Along the way, we pass through Seligman, a town built along the famed Route 66 that looks as if it were frozon in time sixty years ago. The remainder of the day is at leisure to explore Las Vegas.
Overnight in Las Vegas. 
Day 15: Las Vegas – Los Angeles

We journey through the Mojave Desert, where clusters of Joshua trees dot the mountainous landscape, en route to Los Angeles. Upon arrival, we take a tour through the \'City of Angels\', including Hollywood, Sunset Strip and Beverly Hills, before reaching our hotel.
Overnight in Los Angeles.
Day 16: Los Angeles

Full day at leisure to explore Los Angeles and the surrounding area. We suggest an optional full-day tour visiting the world\'s largest movie studio and theme park – Universal Studios.
Overnight in Los Angeles.
Day 17: Los Angeles – Santa Barbara – Shell/Pismo Beach

We depart Los Angeles this morning and travel north through Santa Barbara, famous for its mission and Spanish heritage. We continue along the coast to Shell/Pismo Beach.
Overnight in Shell/Pismo Beach.
Day 18: Shell/Pismo Beach – Carmel/Monterey – San Francisco

This morning we make our way north to Carmel. Enjoy browsing the shops and galleries of this famous artist\'s colony. Traveling further north, we visit Monterey\'s Old Fishermans\'s Wharf and Cannery Row. In the afternoon we pass the fertile valleys of Castroville and Santa Clara en route to San Francisco. The tour finishes in San Francisco.
| | | |
| --- | --- | --- |
| City/Area | Nts | Hotel |
| New york city | optional | Sheraton Trebaca |
| Washington DC | 2 | Washington Hilton |
| Niagara falls | 1 | Best Western Cairn Croft |
| Detroit | 2 | Best Western Greenfield Inn |
| Chicago | 1 | Best Western Grant park |
| Sioux City | 1 | Marina inn & Suites |
| Rapid City | 1 | Historic Alex Johnson Hotel |
| Cody | 1 | Buffalo Bill Village |
| Yellow stone | 1 | Gray / Wolf Inn / Brandin iron Inn |
| Salt lake city | 1 | Red Lion Hotel Sal Lake Downtown |
| Bryce Canyon | 1 | Bryce View lodge |
| Williams | 1 | Days Hotel Flagstaff |
| Las Vegas | 1 | Circus Circus West tower rooms |
| Los Angeles | 2 | Crowne Plaza LAX |
| Central Coast | 1 | Seacrest Oceanfront Resort |
| San Francisco | optional | Powell Hotel |