Ottawa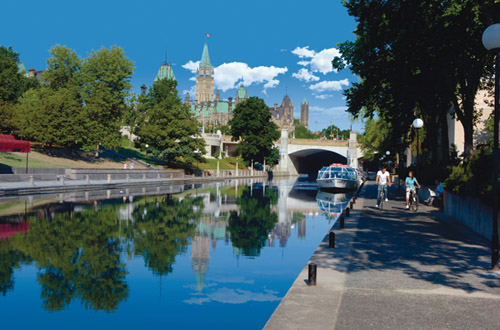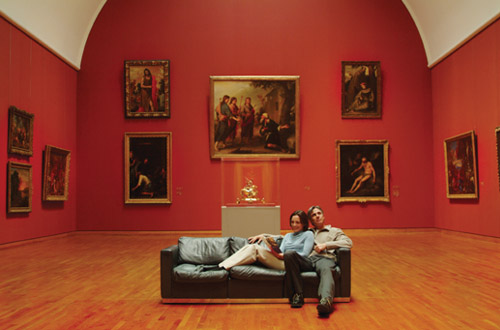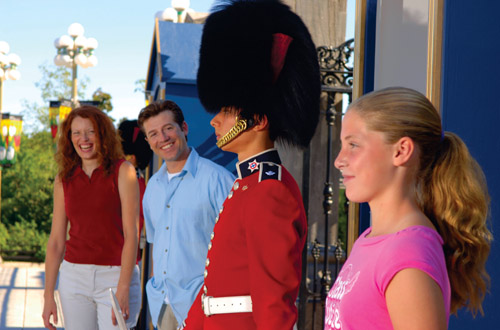 Introduction
As Canada\'s capital and Ontario\'s second largest city, Ottawa boasts national sites, monuments and world class museums. Parliament Hill, the seat of Canada\'s government is an amazing piece of architecture, featuring the daily Changing of the Guard ceremony and a nightly sound and light show in the summer. Byward Market just east of Parliament Hill is popular with visitors and locals alike, presenting a farmers market and shopping district by day, with dining, outdoor cafes, clubs and pubs in the evening.
Ottawa has the advantage of being a city surrounded by nature, with rivers, waterways and parks. The Rideau Canal, a UNESCO World Heritage Site, winds through the heart of the city. In the summer, boats cruise along the water, whilst in the winter it is transformed into the worlds largest natural outdoor skating rink.
With a calendar full of festivals and activities, Canada's Capital Region has something for everybody.
Places to Visit
Parliament Hill
Canadian Museum of Civilization
Gatineau Park
ByWard Market
Lac-Leamy Casino
Rideau Canal
Getting to and Travelling around
Fly from most major UK airports into Ottawa and hop onto the shuttle bus straight outside the airport door. The buses in Ottawa run on dedicated bus-only roads making your journey quick and hassle free. Car hire is also available for visitors wanting to travel out of the city to surrounding areas. These can be collected on arrival into the airport.
Best Time and Weather
Ottawa lies far North resulting in cold winters. Unlike many of Ontario\'s cities, Ottawa does not sit on the shores of Lake Ontario resulting in higher summer temperatures. Winters in Ottawa are severe with snowfall on about 120 days of the year.
Important Information