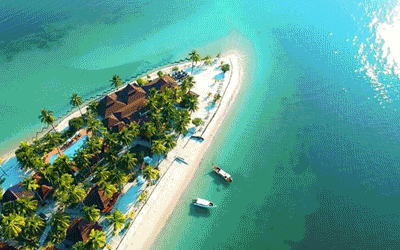 £2195
05 May 24
05 May 24
01 Dec 23

Highlights: Singapore - Ko Lanta - Koh Mook
Hotels Featured:
✅Copthorne Kings Hotel 4*
✅The Houben Hotel, Adults Only 4*
✅Koh Mook Sivalai Beach Resort 3*
Copthorne Kings Hotel
Copthorne King's Hotel Singapore is a premier accommodation option situated serenely on Havelock Road. Offering elegantly appointed rooms and suites offer all the comforts of modern-day amenities, replete with award-winning restaurants, and seven fully equipped function rooms that can be configured to various meeting arrangements, complete with the latest audiovisual equipment and wireless broadband connectivity.
Why Copthorne Kings Hotel?
✅Equipped with free Wi-Fi
✅Hotel Amenities include 2 restaurants and 1 coffee shop/cafe, 1 bar, a Fitness center, and Vending machine
✅Additional amenities include a Sauna, Steam room, Outdoor pool, and Mini Golf
The Houben Hotel, Adults Only
Private small boutique hotel comprising 15 sea view rooms graciously perched on a cliff. The hotel is located south of Koh Lanta, overlooking a striking panoramic view of the Andaman Sea and just a few steps to Kantieng Bay - the best hideaway sandy beach on Lanta island, Krabi! Stay in "The Deluxe" With glorious sunset panoramas the finest cruise ships can only dream of offering, the Deluxe Suite is the serene sophisticated escape you've been looking for. Unwind with breathtaking views from either the comfort of your bed, your own private balcony, or your personal Jacuzzi tub. Better yet, try all three!
Why The Houben Hotel, Adults Only?
✅Equipped with free Wi-Fi
✅Amenities include 1 restaurant and 1 coffee shop/cafe, 1 bar, BBQ grill(s) and Outdoor pool
✅Other amenities include Couples treatment room(s), Massage, Manicures and pedicures, Fitness center and Full-service spa
Koh Mook Sivalai Beach Resort
Set on a stunning cape of palm-fringed white sand at tranquil Koh Mook. The pristine beaches and clear turquoise waters rich in marine life are visible from both sides of the resort surrounding guests in awe-inspiring natural beauty. This gorgeous getaway island just off the Trang coastline in Southern Thailand has all the ingredients for a back-to-nature experience with the peace of mind of modern-day comforts at Sivalai Beach Resort. Let your cares drift away while staying in our romantic beach villas, be pampered at our soothing spa, and dine on fresh seafood, and local and international cuisine at our casual seafront restaurant and bar. Stay in Standard Villa Private villa with terraces and a balcony on the beach (2nd row), Surrounded by gardens and tropical trees, villas are only a short distance from the beach. The shady balcony is a great place to unwind and listen to the sounds of nature, offering partial sea views and views of the Beach!
Why Koh Mook Sivalai Beach Resort?
✅Equipped with free Wi-Fi
✅Hotel amenities include 1 restaurant, 3 bars/lounges, and 1 poolside bar
✅Additional amenities include Massage, Couples dining and Spa
Prices:
Deposit £125pp
✅X81040 Heathrow with Singapore Airlines from £2195pp
✅X81168 Manchester with Singapore Airlines from £2235pp
✅X81653 Edinburgh from £2505pp
✅X81665 Glasgow from £2615pp
✅X81702 Bristol from £2949pp
✅X81715 Birmingham from £2169pp
✅X81676 Newcastle from £2399pp
✅X81681 Belfast from £2425pp
✅X81725 Norwich from £2585pp
✅X81689 Dublin from £2825pp
How to Book?
Call 0208 585 4020
Email holidays@travelpack.com
Terms and Conditions:
Based on 2 adults sharing
Offer Includes
Singapore Airlines Flights in Economy
3 Nights stay at Copthorne Kings Hotel, Singapore in a Deluxe Room with Bed and Breakfast
Return and Arrival Airport Transfers
5 Nights stay at The Houben, Koh Lanta in a Deluxe Room with Bed and Breakfast
Hotel to Hotel Transfer in Boat
4 Nights stay at Koh Mook Sivalai Beach Resort in a Standard Villa with Bed and Breakfast
Hotel to Airport Transfer in Boat
Meal Plans