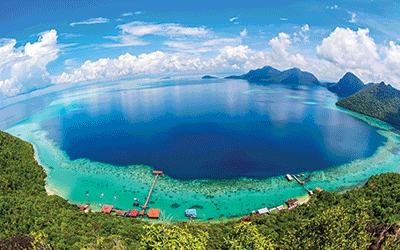 £1785
01 Apr 20
30 Jun 20
30 Jan 20

Bonus offer:
- 10% Discount at The Majestic Hotel Kuala Lumpur
- 10 % Discount at Kota Kinabalu - Gaya Island Resort
Other departures: Manchester - £1919, Glasgow - £1945, Edinburgh - £1965, Belfast City - £1885, Newcastle - £1855
Hotels:
Kuala Lumpur - The Majestic Hotel
Kota Kinabalu - Gaya Island Resort
Kuala Lumpur - The Majestic Hotel
The Majestic Hotel Kuala Lumpur includes the original Hotel Majestic which is documented as a national heritage site. This colonial structure was built in 1932 and became one of the great hotels of Kuala Lumpur in its time. An icon of Malaya's boom years leading to World War II, the hotel came to be the place for glamorous social events, government receptions and the residence for prominent international visitors. The Majestic Hotel Kuala Lumpur is positioned to share the glamour, heritage and success of its predecessor as a YTL Classic Hotel. The Majestic Hotel Kuala Lumpur is now established as part of Autograph Collection of iconic historic hotels where the allure of a city's distinctive past meet all of today's modern luxuries and stylish innovations.
Hotel Facilities:
Outdoor pool, Restaurants - 2, Health club
Recreational Facilities:
Spa services on site, Free newspapers in lobby, Full-service spa, 24-hour fitness facilities
General Facilities:
Free WiFi, Dry cleaning/laundry service
Kota Kinabalu - Gaya Island Resort
Tucked amidst protected mangroves, sheltered coral reefs and curled around the pristine sandy coast of Malohom Bay rests Gaya Island Resort. Set on an island within the protected Tunku Abdul Rahman Marine Park, discover a sanctuary nestled in the hillside of an ancient rainforest with a stunning outline of Mount Kinabalu on the horizon. With its youthful vibe and sun-dappled moments, this beachfront resort blends harmoniously with the natural environment featuring a collection of hillside villas with views that range from mangrove forests and the surrounding canopy to the outline of Mount Kinabalu. Villa interiors are contemporary and elegant, eco-luxury yet respectful of Sabahan elements.
Discoveries, authentic experiences and a sense of intimacy with the natural world all prevail across the land and seascape of this resort offering travellers and families an escape that is distinctively Borneo. The resort is committed to ecologically-sustainable practices to minimise its carbon footprint within the environment. Therefore, it is a walking resort with minimal motorised vehicles used for operational purposes.
Hotel Facilities:
Restaurants - 4, Beach bar, Outdoor pool, Bar/lounge, Poolside bar, Health club, Children's pool
Recreational Facilities:
Full-service spa, Library, Spa services on site, Garden, Picnic area, Spa treatment rooms
General Facilities:
Free WiFi, Dry cleaning/laundry service
Offer Includes
Flights from London Heathrow with Malaysia Airlines
Airport taxes
2 nights accommodation in Kuala Lumpur at The Majestic Hotel
Return transfers by a private car
5 nights accommodation in Kota Kinabalu at Gaya Island Resort
Return Transfers by Private Minivan (Road)
Meal Plans