La Digue - Le Relax Luxury Lodge
La Digue - Le Relax Luxury Lodge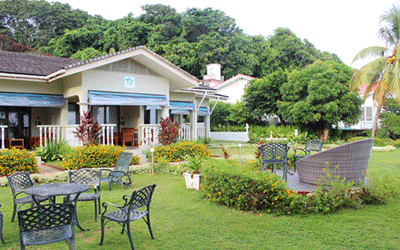 £2389
11 Aug 20
31 Oct 20
30 Jun 20

Other departures: Manchester - £2515, Birmingham - £2645, Glasgow - £2435, Edinburgh - £2635, Newcastle - £2449
Seychelles is home to no less than two UNESCO World Heritage Sites: the legendary Vallée de Mai on Praslin where the wondrously shaped Coco-de-mer nut grows high on ancient palms and the fabled Aldabra, the world's largest raised coral atoll, first seen by early Arab seafarers. Seychelles, one of the world's very last frontiers, promises adventure and breathtaking natural beauty in pristine surroundings still untouched by man. As the Seychelles islands are blessed with a year-long warm, tropical climate, it's always a good time to visit. Our Philosophy is to offer Island hopping – Mahe, Praslin and La Digue. The comprehensively designed economical Island hopping package with various promotional offers. Seychelles has the limitlessness of the Indian Ocean to itself. This remoteness has preserved the Paradise as one of the most pristine archipelagos on earth.
Le Relax is the hallmark of quality hospitality by its unparalleled personalized guest service. Spacious soothing Rooms where the tropical essence of the island is reflected in every detail and captures natural light and ocean breezes besides graceful lush green landscape. Swimming Pool facilities with a stunning ocean outlook, which embraces natural surroundings. Pool side facilities to surprise and delight you with our full board signature dine/wine Menu from a wonderful array of local and international ingredients. Fine wines and fantastic cuisine are an integral part of Le Relax essence.
It's our quest to provide you with a pleasant holiday experience through our truly attentive and highly intuitive service to serve your needs by our well-trained staff. Car hire service for the hotel guest at most economical promotional offers to ease your Island discovery needs.
Hotel facilities:
Restaurants, Bar, Outdoor pool
Recreational facilities:
Garden
General facilities:
Free WiFi, Laundry facilities
Offer Includes
Flights from London Heathrow with Etihad Airways
Airport taxes
10 nights accommodation in a Deluxe Chalet Room
Coach & Cocos Inter Island hopper(Business Class)
Meal Plans