Kuala Lumpur & Pangkor Laut
Kuala Lumpur & Pangkor Laut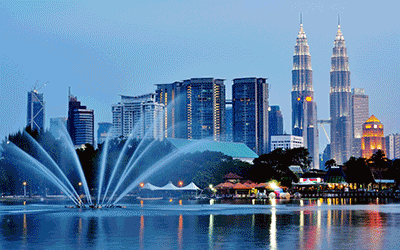 £1655
14 Apr 20
30 Jun 20
30 Nov 19

Bonus offers:  10% Discount at Pangkor Laut Resort
HighLights: Kuala Lumpur - Pangkor Laut
One way upgrade: London Heathrow - £915, Manchester - £895
Other Departure: Manchester - £1679
Hotels:
Kuala Lumpur -The Majestic Hotel Kuala Lumpur
Pangkor Laut - Pangkor Laut Resort
The Majestic Hotel Kuala Lumpur:
The Majestic Hotel Kuala Lumpur includes the original Hotel Majestic which is documented as a national heritage site. This colonial structure was built in 1932 and became one of the great hotels of Kuala Lumpur in its time. An icon of Malaya's boom years leading to World War II, the hotel came to be the place for glamorous social events, government receptions and the residence for prominent international visitors. The Majestic Hotel Kuala Lumpur is positioned to share the glamour, heritage and success of its predecessor as a YTL Classic Hotel.
The Majestic Hotel Kuala Lumpur is now established as part of Autograph Collection of iconic historic hotels where the allure of a city's distinctive past meet all of today's modern luxuries and stylish innovations. Adjacent to the original historic building is the new Tower Wing, with its art deco style perfectly complimenting the colonial grandeur of the old Majestic Hotel.
Hotel Facilities:
Restaurants - 2, Outdoor pool, ©Award Winning Spa Village and pool, Fully equipped Gym©
Recreational Facilities:
Watersports, Tennis, and Squash, Gym, Cooking Class, Nature Trail, Yoga, Library, Sunset Cruise
General Facilities:
Free WiFi, Dry cleaning/laundry service
Board basis: Bed and Breakfast
Pangkor Laut Resort:
Romantic welcome amenities.
Pangkor Laut is a privately owned island located three miles off the West Coast of Malaysia along the Straits of Malacca. This piece of paradise has been 2 million years in the making, and here you will find one of the world's premier resorts nestling in the shade of forest giants as old as the land.
Hotel facilities:
Restaurants - 4, Outdoor pools - 2, Beach bar, Bar/lounge, Poolside bar
Recreational facilities:
Fitness facilities, Full-service spa, Hair salon, Arcade/game room, Tennis on site, Library
General facilities:
Laundry facilities, Free WiFi
Board basis: Bed and Breakfast
Offer Includes
Flights from London Heathrow with Oman Air
Airport taxes
3 nights accommodation in a Tower Wing Junior Suite in The Majestic Hotel Kuala Lumpur
7 nights accommodation in a Garden Villa in Pangkor Laut Resort
One way transfer by Private Car
Road transfer from Kuala Lumpur City to Marina Bay Jetty
Speedboat Return Transfers from Marina Bay Jetty to Resort
Road Transfer Marina Bay Jetty to Kuala Lumpur Airport
Meal Plans