Highlights of East India and Nepal
Highlights of East India and Nepal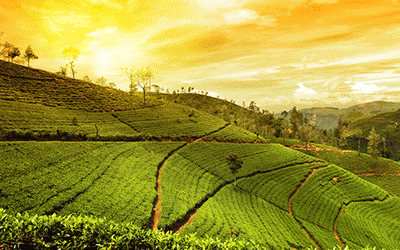 £3465
03 May 21
03 May 21
31 Dec 20

Highlights: Kolkata - Darjeeling - Kathmandu - Patan - Bhadrapur - Chitwan - Pokhara
Other departures: Manchester - £3515, Birmingham - £3495, Glasgow - £3499, Newcastle - £3499
Hotels or similar:
Kolkata - The Lalit Great Eastern
Darjeeling - The Elgin
Kathmandu - Himalaya Hotel
Chitwan - Barahi Jungle Lodge
Pokhara - Begnas Lake Resort
Itinerary:
3 May 21 London Heathrow to Dubai by flight
4 May 21 Dubai to Kolkata by flight
Arrive Dubai at 00:20 and change for Emirates flight to Kolkata. Flight EK 570 departing at 02:05, arriving Kolkata at 08:15. You will be met at the airport and transferred to your hotel. Stay at Hotel for the next two nights. The rest of the day is at leisure. In the evening, you can visit the new market which is a short walk away. Overnight stay at Hotel
5 May 21 Kolkata
Today you explore Kolkata - also known as 'the City of Joy'. Located on the eastern bank of the Hooghly River, Kolkata (or Calcutta) is one of India's largest cities. It is the commercial, cultural, and educational center of East India. Its teeming streets and the constant hum of activity leave visitors astonished and bewildered. You visit the city's main sights, monuments, and buildings, that showcase the city's colonial architecture. We start at the Victoria Memorial - a picture-postcard symbol of Kolkata. This imposing marble edifice contains memorabilia of the British Empire. We then visit the Marble Palace, one of the well-preserved and most elegant houses in Kolkata. In the afternoon, you visit the Indian Museum which houses an excellent art gallery and treasures of ancient civilizations. Wrap up the day by visiting the neo-Gothic St. Paul's Cathedral. Overnight stay at Hotel
6 May 21 Kolkata
Today morning, you will rise early and visit the colorful flower market. Return to the hotel for breakfast. Later you will enjoy a walking tour of Dalhousie Square. The British had sought to build 'the second city of the Empire' right here and it is this 'building' that we will show you in the course of our walk through the 'European' areas of what was once the capital of the British Empire in India. There are major plans to beautify and restore this heritage site with its rich and varied architectural styles. This is one of our most popular walks in Kolkata and serves as the perfect introduction to British Calcutta and what went into the making of the Colonial Capital of India. This atmospheric walk in and around the Dalhousie Square starts off from the Great Eastern Hotel. This present seat of power of the state government, as well as the central business district in Kolkata, has been declared as one of the world's 100 most endangered sites by the World monument watch. Dalhousie Square houses the imposing and important "Writer's Building" which is now the secretariat of State Government, Royal Exchange (a one-time residence of Robert Clive and now the office of the Bengal Chamber of Commerce and Industry), General Post Office of Kolkata, Telephone Bhawan, St. John's Church which has the Mausoleum of Job Charnock and is supposedly the oldest piece of masonry in Calcutta.
Overnight stay at Ho
7 May 21 Kolkata to Bagdogra by flight
Bagdogra to Darjeeling by surface (Approx. 90 Kms, 3.5 Hrs). Transfer from Hotel to Kolkata airport in time to board flight for Bagdogra. Upon arrival at Bagdogra airport drive to Darjeeling - The beautiful hill station Darjeeling at an altitude of 7,000 feet. Called the 'Queen of the Himalayas'. It affords unparalleled views of the majestic peaks. Upon arrival at Darjeeling, check-in at Hotel. Overnight stay at Hotel
8 May 21 Darjeeling
Morning Toy train to Kurseong. Later drive back en-route visit Ghoom monastery - This is the oldest monastery in the area, which was built in 1875 and one can see the image of Mythey Buddha 15ft. Height. Afternoon if time permits visit the Himalayan Mountaineering Institute (closed on Thursday), Zoological Park (closed on Thursday). Overnight stay at Hotel.
9 May 21 Darjeeling
Morning visit Tiger Hill for sunrise. After breakfast visit Happy Valley Tea Estate and Tibetan Refugee Centre (closed on Sunday). Overnight stay at Hotel
10 May 21: Darjeeling to Bhadrapur by surface
Bhadrapur to Kathmandu by flight. Transfer to Bhadrapur Airport (135kms approx 5hrs) to board flight for Kathmandu. Arrive Kathmandu. Arrive in Kathmandu. Upon arrival, meet-welcome and transfer to your hotel. Overnight at Hotel Himalaya or similar
11 May 21: Tour of Kathmandu city, Swoyambhunath stupa, and Patan city
After breakfast, visit of old Kathmandu city with its stone-paved lanes, colorful bazaars, the Temple of the Living Goddess - Kumari who is considered to be the incarnation of the "Virgin Goddess". The old Durbar Square consists of the old palace and innumerable temples of different architecture. Continue to Swoyambhunath stupa, situated west of Kathmandu. It is a 2500 years old Buddhist stupa located at a top of a green hillock with the eyes of Buddha painted on its pinnacle overlooking the righteous behavior of the valley inhabitants. Later visit Patan city, also known as Lalitpur or the "city of beauty". Patan is well known for its intricately carved temples, narrow lanes, and quaint shops. See the intricately stone-carved Krishna temple, Patan Durbar Square, and Hiranyavarna Mahavihar (golden temple). Overnight at Hotel Himalaya or similar
12 May 21: Full day Bhaktapur, Bodhnth and Pashupatinath temple)
After breakfast, drive to an old Bhaktapur town and explore this interesting town also known as the "city of devotees", the home of medieval art and architecture and a classic showcase of medieval Nepalese town life. Entering the Durbar Square, the sparseness of the temple is immediately apparent, compared to the profusion in the Durbar Squares of Kathmandu and Patan cities. Visit the main square which contains innumerable temples and other architectural showpieces. Afternoon, visit Bodhnath. It is the biggest stupa in Nepal and is located on flat land. This Stupa, set in a pattern of a "Mandala" is encircled by houses and monasteries where Rinpoches (enlightened Buddhist monks) reside. Around the base of this strikingly enormous and simple stupa is a ring of 108 images of the Buddha and 147 insets containing prayer wheels.
Further, visit Pashupatinath temple situated on the banks of the sacred Bagmati River. The temple of Lord Shiva, Pashupatinath, with a tiered golden roof and silver doors, is famous for its superb architecture. The best view of the temple is from the terrace on the wooded hill across the river. There are many occasions when the faithful take ritual purificatory baths in the river. Overnight at Hotel Himalaya or similar
13 May 21: Drive Kathmandu / Chitwan (168 Km / 5 hrs)
After breakfast, drive to a scenic mountain highway to Chitwan. Upon arrival, we will be met and welcomed by the naturalist from the jungle lodge. Check-in at the resort. Lunch in the dining complex.
Afternoon, Jeep safari through the jungle to see the Nepali wildlife such as; the great Asian one-horned Rhinoceros, sloth Bear, wild Boar, several species of Deer, Rhesus Monkey, the black-faced Langur, the Gaur (wild cattle) and if we are lucky, the spotted Himalayan Leopard or the Royal Bengal Tiger. Evening: Slide presentation on flora and fauna of Nepal or Tharu stick dance. Lunch, Dinner, and Overnight at Barahi Jungle Lodge
14 May 21: Chitwan
A full day of jungle activities including nature walk to see birds and smaller animals, boat ride to see crocodiles and water-birds, Tharu tribe village visit, etc; Lunch, Dinner, and Overnight at Barahi Jungle Lodge.
15 May 21: Drive Chitwan to Pokhara (200 km-5).
After breakfast, drive along a scenic mountain highway to Pokhara, famous for its snow-clad mountains, lush green vegetation, and its spring-fed lakes. Overnight at Begnas Lake Resort (Superior room)
16 May 21 AM: Hike to Begnaskote. PM: Tour of Pokhara
After breakfast, hike to Begnaskote. It's a beautiful walk as you take the trail from Sundari Danda heading due east and then north along the ridge before ascending on a stone-paved winding path passing several picturesque ethnic villages. Along the trail, we find an unending spread of terraced paddy fields and mud farmhouses. As we walk higher up the hill we come to Maidaan, an open meadow that offers sweeping views of the lushly vegetated Pokhara valley and its lakes. On the hilltop is Begnaskote, an old military lookout and a prominent viewpoint for a spectacular sight of the western Himalayan peaks such as Dhaulagiri I (8167m) in the west, Annapurna I (8091m), Annapurna II (7937m), Manaslu (8156m) to the east among many others. Also, visit the Deurali temple where villagers from surrounding areas come to have their wishes fulfilled. Return to your hotel. Upon reaching Pokhara, continue the sightseeing tour of Pokhara city and its colorful bazaars. The visit includes the Bindabasini temple and Devi's fall. Take a walk along the Phewa lakeside with its rows of restaurants, bars, bookshops, and fruit stalls. After the visit, drive to Begnas Bazaar and transfer to your resort by boat.
Overnight at Begnas Lake Resort (Superior room)
17 May 21: Fly Pokhara / Kathmandu. Afternoon
After breakfast, drive back to Pokhara airport to connect the flight to Kathmandu (U4 610 ETD 1210 ETA 1240). Upon arriving, transfer to your hotel. The rest of the day is free for relaxing or last-minute shopping. Overnight at Hotel Himalaya or similar
18 May 21: Kathmandu to Dubai by flight.
Dubai to London Heathrow by flight. Transfer from Hotel to Kathmandu airport in time to board flight for London Heathrow
Offer Includes
Return flights from London Heathrow
Airport taxes
India Portion Includes ( 03 nights Kolkata & 3 nights Darjeeling)
All transfers,sightseeing
Meal plan room & breakfast basis in Kolkata and half board basis in Darjeeling
Nepal Portion Includes (08 nights in Nepal)
4 nights accommodation at Hotel Himalaya, Kathmandu with breakfast
2 nights accommodation at Barahi Jungle Lodge with all meals (breakfast, lunch and dinner)
2 nights accommodation at Begnas Lake Resort, Pokhara with breakfast
Airport transfers in Kathmandu and Pokhara
Two Domestic flights :Bhadrapur - Kathmandu and Pokhara - Kathmandu in economy class
Sightseeing tours as per the itinerary guided by English speaking guide in Kathmandu, English speaking local naturalist in Chitwan and English speaking local guide in Pokhara
Tours and transfers in air conditioned vehicle driven by basic English speaking driver
Applicable entrance fees, national park fees
Applicable government taxes
Meal Plans