Asia Explorer- Singapore, South Korea and Japan 2024
Asia Explorer- Singapore, South Korea and Japan 2024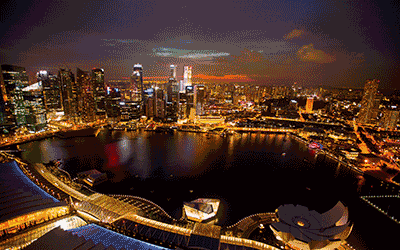 £5099
16 Mar 24
16 Mar 24
30 Nov 23

Highlights:  Singapore  -  South Korea  -  Japan
Other Departure: Manchester - £4759
Deposit: £350 per person
Note: Outside Cabin from - £5465 per person, Club Balcony Cabin from - £6799 per person
Hotel featured:
4* Concorde Hotel Singapore
5* The Plaza Seoul,Autograph Collection
Tokyo Ichiban Tabata
Cruise:
Norwegian Jewel
Itinerary:
16 March 24: London to Singapore Overnight
17 March 24: 2 Nights at 4* Concorde Hotel Singapore in a Superior Room, Bed & Breakfast with Private Airport transfers
18 March 24: Explore Singapore Night Safari, the first nocturnal zoo that allows an experience with wildlife.
Night Safari Ticket:
Book this e-ticket to reserve your ticket in advance. Explore the Night Safari, recognized as the first nocturnal zoo that allows an experience with wildlife. See over 1,000 animals while venturing into 6 geographical zones as you relax on your Tram Ride. Capture unique photos of wildlife to take home as a souvenir.
19 March 24: Fly from Singapore to Seoul, South Korea
2 Nights at 5* The Plaza Seoul, Autograph Collection in a Deluxe Room, Bed & Breakfast with Private Arrival Airport transfer
20 March 24: Half-Day Tour to Demilitarized Zone, South Korea
Korean DMZ Half-Day Tour from Seoul:
This half-day tour will take you to the Korean DMZ that is located about an hour away from Seoul.You will see theThird Tunnel,the DMZ Exhibition Hall, theDora Observatory, the Dorasan Station (closed temporally by military) and passby the Unification Village on the way back to Seoul. It will be an educational experience to learn about the Korean War and its history.
21 March 24: Private transfer from your hotel to port Embark the Norwegian Jewel for your 10 Japan Cruise
Norwegian Cruise :
Japan Cruise - Norwegian Cruises
10-DAY CRUISE ON NORWEGIAN JEWEL
from Seoul (Incheon), South Korea
Inside Cabin - IF Grade
Itinerary -
Seoul (Incheon),South Korea
Jeju,South Korea
Nagasaki,Japan
Naze (Oshima Island),Japan
Naha,Okinawa
Kyoto (Osaka),Japan
Nagoya,Japan
Mount Fuji (Shimizu),Japan
Tokyo (Yokohama),Japan

Included in your cruise
Save big with 40% off cruise fares for all guests.
Free at Sea Upgrade

OPEN BAR
Enjoy all the spirits and cocktails, wines, draft beer, juice and
soda for all guests 21 years or older.
SPECIALITY DINING
Savor meals at our Speciality Dining venues free for Guests 1 & 2.
WIFI
Stay connected with internet you can use throughout the ship.
EXCURSIONS
Receive US$ 50 Shore Excursion Credit per tour.
22 March 24: Jeju, South Korea
Highlights: UNESCO Biosphere Reserve & South Korea's tallest mountain, Hallasan
23 March 24:Nagasaki, Japan
Highlights: World War II history, Scenic beauty & Centuries-old shrines, temples and churches
24 March 24: Naze (Oshima Island), Japan
Highlights: White-sand beaches, pristine warm waters and its celebrated Oshima Tsumugi silk
25 March 24: Naha, Okinawa, Japan
Highlights: Shuri Castle, the restored royal palace of the Ryukyu Kingdom
26 March 24: At Sea
27/28 March 24: Kyoto (Osaka), Japan - Overnight!
Highlights:The city was Japan's capital for more than 1,000 years (794 - 1868) and approximately 1,600 Buddhist temples and more than 400 Shintō shrines are peppered throughout the city
29 March 24: Nagoya, Japan
Highlights: Science Museum & Nagoya Castle, deemed a National Treasure!
30 March 24: Mount Fuji (Shimizu), Japan
31 March 24: Disembark your cruise in Tokyo (Yokohama), Japan
Private transfer from Port to spend 3 Nights at 4* Tokyo Prince Hotel in a Superior Room, Bed & Breakfast with Airport transfer on departure
02 April 24: Take our Experience Old and Nostalgic Tokyo/Yanaka Walk (3hrs)
Experience Old and Nostalgic Tokyo: Yanaka Walking Tour Leave Tokyo's skyscrapers behind for a taste of daily life in historic Japan on this 3.5-hour walking tour through the Yanaka district. Developed as a temple town during the Edo period, people have long visited Yanaka for worship and sightseeing. Together with a small group of no more than 10 people, follow in their footsteps and admire the area's charming temples and cherry blossom trees.
03 April 24: Fly home via Singapore to London overnight
Offer Includes
Return flights from London Heathrow
Airport taxes
2 nights stay at 4* Concorde Hotel Singapore in a Delux Room with Bed and Breakfast
2 nights stay at 5* The Plaza Seoul,Autograph Collection a Delux Room with Bed and Breakfast
3 nights stay at Tokyo Ichiban Tabata in a Superior Room with Bed and Breakfast
9 nights stay at Norwegian Jewel in a Inside Cabin
Singapore Night Safari
Korean DMZ Half-Day Tour
Experience Old and Nostalgic Tokyo: Yanaka Walking Tour
Based on 2 adults sharing
Private Transfers
Meal Plans