Wonderful Thailand Tour with Beach extension
Wonderful Thailand Tour with Beach extension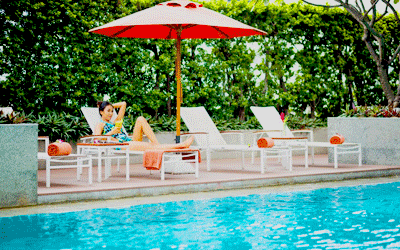 £2299
01 Mar 18
31 Mar 18
31 Dec 17

Highlights: Bangkok - Ayutthaya - Lampang - Chiang Mai - Phuket 
Other departures: Manchester - £2295, Birmingham - £2315, Glasgow - £2365, Edinburgh - £2355, George Best Belfast City - £2385, Bristol - £2395, Norwich - £2385, Southampton - £2375
Hotels:
Bangkok - Aetas Bangkok
Ayutthaya - Classic Kameo Hotel
Lampang - Lampang River Lodge
Chiang Mai - Bodhi Serene
Phuket - The Old Phuket Karon Beach Resort
Itinerary:
Day 1: Arrive Bangkok and Half day private A Feast in a Dragon's Belly-Chinatown Food Walking Tour
Upon your arrival in Bangkok – also known as "City of Angels", your guide will welcome you at the airport and start "A Feast in a Dragon's Belly – Chinatown Food Walking Tour". Explore hidden alleys where decades old family owned restaurants and streetcars are bustling away from the attention of popular guidebooks and tours. Queue with locals who dine there daily to try their signature dishes difficult to find anywhere else.  Learn the difference between Buddhist and Chinese temples and discover traditional customs which are still preserved in the local neighbourhood of Yaowarat – Bangkok's Dragon Belly. Finish your tour in a hidden place with a magnificent view on Chao Phraya River. After program, transfer back to hotel. The rest of the day is at your leisure. The room for check in is from 14:00 hrs onwards. Meals on your own. Overnight in a hotel.
Day 2: Full day private Visit Bangkok like a local
(Wat Pho – Monk Chanting – Wat Phra Kaew – Grand Palace – Amulet Market – Wat Saket – Jim Thompson)
You will take the sky train, also known as the BTS and glide through the city to reach the river, from where you can take a short boat trip to Tha Tien Pier starting with a visit of Wat Pho. Wat Pho is home to more than one thousand Buddha images, as well as one of the largest single Buddha statues: the Reclining Buddha. You will likely hear the monk's morning chanting ritual emanating from the main hall during your visit.  You will continue your walk to Wat Phra Kaew, known as the Temple of the Emerald Buddha and one of the most respected temples in Thailand. Your next unmissable stop will be the Grand Palace, home of the Kings of Siam of the Chakri Dynasty, originally built by King Rama I. Afterward, you will continue walk to the fascinating Amulet market. For a bit of adventure, jump on a Thai tuk-tuk to visit Wat Saket and climb the heavenly Golden Mountain, which offers an incredible view over Bangkok. After that, you will travel aboard a "Sam Saeb" taxi boat to discover the Jim Thompson house, home of the famous founder of Jim Thompson Thai Silk. One last ride by BTS (Sky Train) or taxi will bring you back to your hotel after a day full of striking emotions. Overnight in a hotel.
Meals included: lunch
Day 3: Bangkok – Ayutthaya
Full day private Ayutthaya's glorious ruins
(Wat Chai Wattanaram – Wat Phra Mongkhon Bophit – Wat Phra Si Sanphet – Wat Mahathat – Wat Yai Chai Mongkhol)
In the morning, check out from hotel in Bangkok and drive to Ayutthaya. Competing in magnificence with Angkor of Cambodia, Borobudur of Indonesia and Bagan of Myanmar, stunning Ayutthaya is Thailand's most alluring ancient city. This ancient capital of Siam has been engraved into history and is still shrouded in mystery, with striking religious imagery, crumbling ancient temples and a turbulent past that ultimately ended in tragedy. Ayutthaya looms large in any visit to Thailand beyond the beaches of the south, and with good reason, as this incredible place delights visitors today just as it enchanted explorers and merchants centuries ago.
Today, you will explore the glorious ruins of Ayutthaya, which bring back to life the early splendor of the city destroyed by the Burmese army in 1767. Your journey will start with Wat Chai Wattanaram which is one of the most imposing of the remaining monuments of old Ayutthaya. Then, you will move onto the bronze Buddha at Wat Phra Mongkhon Bophit a thrilling example of the significance of Thai spirituality, before visiting the Royal Monastery – Wat Phra Si Samphet, famous for its three iconic chedis. You will then continue with a visit to Wat Mahathat, famed for the head of Buddha which is embedded in a tree trunk surrounded by the growing roots. Your last destination will be Wat Yai Chai Mongkhon. Within the complex abides a huge statue of a reclining Buddha built of brick and stucco, the chedi is bell-shaped and constructed on a mound of raised ground with steps going up to the Buddhist image placed midway to the top. After program, transfer to hotel for check in. Overnight at a hotel in Ayutthaya.
Meals included: lunch
Day 4: Ayutthaya – Sukhothai – Lampang
Lost in Sukhothai Historical Park
After breakfast, check out from the hotel and depart from Ayutthaya for Sukhothai Historical Park. Today you will explore wondrous Sukhothai, a UNESCO world heritage site. This incredible ancient capital, which dates back to the 13th century, is considered the birthplace of Thai art and architecture and you will discover beautifully carved elephants that support a towering stupa, magnificent Buddha images, and fascinating wall paintings within the various monasteries and temples. Sukhothai, which translates as 'dawn of happiness', is one of Thailand's greatest ancient cities and uncovering this historical masterpiece is key to understanding Thailand's rich classical history. As the tour finished, continue the drive to Lampang. Overnight at a hotel in Lampang.
Day 5: Lampang – Chiang Mai
Visit Phra That Lampang Luang and Inspirational retreat at Doi Suthep until sunset
(Doi Suthep – Blessing ceremony – Monk chanting – Sunset)
After breakfast, check out from hotel. Start the day with visit to Phra That Lampang Luang. After that, continue the drive for about 1 and a half hours to Chiang Mai. As you arrive to Chiang Mai in the late afternoon, you will take a ride up the centuries old Doi Suthep, one of the highest hills and within easy reach of Chiang Mai. Doi Suthep is also one of the city's most spiritually noteworthy temples. Experience a unique private blessing and witness the monks' chanting: an awe-inspiring and exotic experience that offers plentiful food for thought. Feeling suspended in a balance between earth and sky, admire the setting sun as the sky bursts into color.
Day 6: Private Half day Chiang Mai temples and Warorot market by trishaw
(Wat Prah Singh – Wat Prasat – Wat Phan Tao – Chedi Luang – Warorot Market)
Today Chiang Mai will delight you during a characteristic trip by trishaw, a non-motorized three-wheeler that relies on the strong legs of the driver. Do not worry: you won't have to drive it on your own unless you really want to! Explore the gleaming temple compound of Wat Prah Singh with its towering chedi and golden rooftops, the exquisite Wat Phan Tao and the elegant Wat Prasat, before ending up at the crumbling Chedi Luang. After that, you will travel by mini-van to visit the bustling and vibrant Warorot Market, one of the largest in town.
Day 7: Chiang Mai
Day at leisure. Meals on your own. Overnight at hotel.
Option 1: Full day join Be an elephant's caretaker for a day (Optional tours at a charge - £175)
(Patara elephant camp)
Are you an elephant lover looking for an out-of-the-ordinary experience? Then Patara Elephant Farm is definitely the right place to spend the day, interacting with your own peaceful pachyderm. Faithful to the slogan "extinction is forever" they created a healthcare program that breeds happy elephants to grant future generations the right to get in touch with these magnificent creatures. You will learn how the mahouts take care of them performing daily health checkups of the elephants, observing their mood and interacting with them. You will be entrusted with your own elephant and the mahout will guide you through the whole experience, teaching you how to feed them, wash them in a waterfall and walk around together in the lush jungle.
Meals included: lunch
Option 2: Half day join Kantoke Dinner. (Optional tours at a charge - £15)
In the evening you will have the opportunity to enjoy some Northern Thai dishes accompanied by traditional dances and music. While many believe this northern Thai dinner with music and dance was invented for tourists, the Khantoke dinner dates back many centuries. Nowadays Kantoke dinners are still organized for big parties and special events and there are a couple of places in Chiang Mai that put on daily shows to promote the history and culture of the ancient northern kingdom of Lanna. You will be comfortably sitting on cushions on the floor to enjoy delicious food served in a traditional Thai Lanna style while watching a spectacular performance of traditional northern Thai dances. This is a must see for every trip to Chiang Mai!
Option 3: Half day private transfer with join Tea plantation experience at Araksa. (Optional tours at a charge - £79)
Upon arrival at the tea plantation, you will be greeted by a local tea expert who will explain to you the different processes and methods used to cultivate young tea plants. After that, the resident picker will lead you to the tea bushes where you will be instructed how to pick tea leaves. At the roasting station, you will be offered a demonstration of the art of processing tea by hand from kneading to roasting. When the roasting is done, enjoy a cup of tea (from the tea plantation!) with a delicious Thai snack.
Day 8: Chiang Mai - Phuket
Transfer to Chiang Mai airport for your onward flight.
Arrive Phuket and transfer to Resort.
Day 8 – Day 10: Phuket
Stay at The Old Phuket Karon Beach Resort for 3 nights in Sino Deluxe (Sino Wing) room on Breakfast basis.
Day 11: Phuket Departure
After breakfast, check out and transfer to Phuket airport for your return flight to the UK.
Offer Includes
Flights from London with KLM
Airport taxes
10 nights accommodation in the category chosen or similar
Transfer from and to the airports by private vehicle with A/C. Transportation by private vehicle with A/C
All entrance fees and sightseeing as mentioned in the program.
Local English speaking guide as mentioned
Return transfers by a private car
Meal Plans