Romance of Karnataka, North Kerala with Amchi Mumbai
Romance of Karnataka, North Kerala with Amchi Mumbai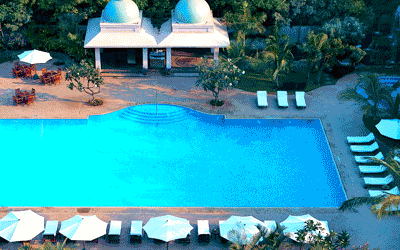 £2999
01 Sep 18
18 Sep 18
31 Jul 18

Bonus offer: 30% Discount
Highlights: Bangalore - Mysore - Wayanad (Vythiri) - Calicut - Mumbai
Hotels:
Bangalore - The Leela Palace Bengaluru 5*
Mysore - The Windflower Resorts & Spa 4*
Coorg - Taj Madikeri Resort & Spa 5*
Wayanad (Vythiri) - The Windflower Resorts & Spa 5*
Calicut - The Gateway Hotel 5*
Mumbai - The Oberoi 5*
Itinerary:
Day 0: London Heathrow to Dubai
Day 1: Dubai to Bangalore
08:55 Hrs: Arrive Bangalore airport
Upon arrival you will be met and transferred to your hotel for an Overnight stay
A short tour of Bangalore
The Bull Temple – Constructed in the 16th Century- It has been named after the gray granite sacred bull Nandi, carved out of a single block. Vidhan Soudha – It is a four storied building. It houses the state Legislative Assembly and part of the Secretariat. The main feature of this building is its architectural style- a combination of traditional and modern styles. The building is illuminated on Sunday evenings. Lalbagh – A Botanical Garden spread over 240 acres. It was originally called Lalbagh because the garden had a profusion of red roses. It also has a greenhouse with a collection of unusual flora. Gavipuram Cave Temple – Devoted to Lord Shiva. A special feature is that on a particular day in the month of January, a ray of sunlight penetrates and strikes the 'Linga' in the sanatorium.
Day 2: Bangalore to Mysore by surface (Approx. 150 Kms, 3-4 Hrs)
Today after breakfast you will check out from hotel and drive to Mysore - the capital of the erstwhile princely state, has a profusion of places and museums. Mysore has a long history of eminent dynasties who ruled from here and created a city that, even today, is one of the finest in southern India with tree-lined boulevards, beautiful gardens, parks and stately palaces.
Visiting Srirangapatnam - the 18th century Summer Palace of Tipu Sultan Sri Rangapatnam (16 km) is built on an island in the Cavern River is famous for the Ranganatha temple and the 'Summer Palace of Tip Sultan'
Upon arrival at Mysore, check in at Hotel
Overnight stay at Hotel
Day 3: Mysore
After breakfast enjoy city tour of Mysore visiting Somnathpur (38 km) has a magnificently carved temple which is the best-preserved most complete monument of Hoysala architecture. City Sights of Miser include The Zoological Gardens. Miser has one of India's better kept zoos. set in pretty gardens on the eastern edge of the city centre. The Chamundi Temple- Overlooking Miser from the 1062 m summit of Chamundi Hill, the Sri Chamundeshwari Temple and monolithic Nandi (Bull) makes a pleasant half-day excursion. Pilgrims are supposed to climb the 1000-plus steps to the top, but those not needing to improve their karma go by car. The temple is dominated by a towering seven storey, 40 m high Gopurams and Mysore Maharaja's Palace.
Day 4: Mysore to Coorg by surface (Approx. 120 kms, 3 Hrs)
After breakfast you will travel by road to to the 'Scotland of India' 
Upon arrival at Coorg, check in at hotel Vivanta by Taj – Madikeri a quite simply journey of lost and found. It invites you to travel to the bosom of a 180 acre living rainforest and unravel surprise after surprise in the most delightful style. Lose yourself In an expansive space which sits within a vibrant hill range. Explore some of the most amazing experiences which have been lost over time. Find glory of nature at her luxurious best here. Feel the Vivanta by Taj vibe as you find little surprises delighting you all the way during your stay. Lose yourself in paradise found.
Afternoon at leisure to explore the rolling hills with plantations of coffee, black pepper vines and the celebrated Coorg orange and cardamom plants.
Day 5: Coorg
Morning visit Dubare Elephant Camp.
After lunch visit Bylekuppe the second largest Tibetan settlement outside Tibet, complete with a Tibetan monastery with 4,500 monks, a Tibetan village and a flea market.
Day 6: Coorg
Day at leisure to explore at your own pace
Day 7: Wayanad (Vythiri) by surface (Approx. 110 Kms, 2-3 Hrs)
After breakfast check out from hotel and drive to Wayanad – The etymology of the word Wayanad is Vayal (Paddy) Naad (Land); 'Lad of Paddy fields', It a blissful piece of heaven. It is a picturesque hill station. Misty roads leads to the spectacular lush greenery of the Western Ghats. The view of the panorama is beyond the capacity of words. Waterfalls are truly the spectacle of the raw character of nature. There are many indigeneous tribal in this area. It is set lofty of the majestic Western Ghats with altitudes ranging from 700 to 2100 Metres above
Upon arrival at Wayanad, check in at hotel
Day 8: Wayanad (Vythiri)
Day at leisure for independent activity and Overnight stay at Hotel
Day 9: Wayanad (Vythiri)
Day at leisure for independent activity and Overnight stay at Hotel
Day 10: Wayanad (Vythiri) to Calicut by surface (Approx. 100 Kms, 3-4 Hrs)
After breakfast check out from hotel and drive to Calicut
Upon arrival at Kadavu, check in at hotel
Rest of the day at leisure
Day 11: Calicut to Mumbai
Transfer from Hotel to Calicut airport in time to board flight for Mumbai
1305 Hrs: Arrive Mumbai airport
Upon arrival at Mumbai airport transfer to Hotel
Mumbai – The city that never sleeps and is always a buzz with activities
Mumbai is in all ways a mega-city driven by power, wealth, glamour and fame which attracts people to give shape to their dreams and aspirations. Mumbai previously known as Bombay 
Upon arrival at Mumbai airport transfer to hotel
Rest of the day at leisure and Overnight stay at Hotel
Day 12: Mumbai
After breakfast excursion by boat to Elephanta Caves (Closed on Mondays) – a UNESCO world Heritage site. It lies 10 km north east of Apollo Bunder and is the glorious abode of Lord Shiva (the destroyer God as per Hindu mythology). The island is famous for its great cave shrine, excavated in the sixth century, dating back to the period, when the island was known as Gharapuri, the Fortress City. With the arrival of the Portuguese, the island was renamed Elephanta, after the huge carved elephant, they found at the place where they landed. 
Gateway of India – built to commemorate the visit of King George-V and Queen Mary to Mumbai. The foundation stone was laid in 1911 and was completed in 1920.
Mani Bhawan - Father of Nation Mahatma Gandhi used to stay here during his visit to Mumbai 
Hanging Gardens - terraced gardens perched at the top of Malabar Hill, on its western side. They provide lovely sunset views over the Arabian Sea and feature numerous hedges carved into the shapes of animals. The park was laid out in 1881 over Mumbai's main reservoir, some say to cover the water from the potentially contaminating activity of the nearby Towers of Silence.
Dhobi Ghat is a well known open air laundromat in Mumbai. The washers, locally known a Dhobis, work in the open to wash the clothes. 
Marine Drive - also known as the Queen's Necklace is a 3 Kms long boulevard in South Mumbai. It is also the world's largest viewing gallery and hence has been a host to a number of events that take place along the promenade.
Overnight stay at Hotel
Day 13: Mumbai to London Heathrow
Transfer from Hotel to Mumbai airport in time to board flight for London Heathrow
Offer Includes
Flights from London with British Airways
Airport taxes
9 nights accommodation on Bed & Breakfast basis
3 nights accommodation on Full Board basis at Vythiri
All transfers, sightseeing & excursion as mentioned in itinerary by air-conditioned car
Services of local English speaking guide as per the itinerary during city tour
Entrance fees to the monuments as per the itinerary
Meal Plans