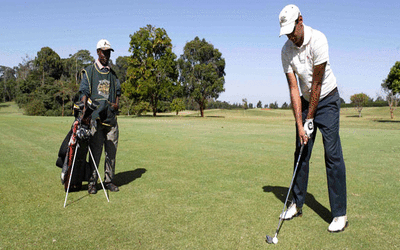 £2379
03 Jan 19
31 Mar 19
31 Jan 19

Highlights: Nairobi - Masai Mara National Reserve
Other departures: Glasgow - £2495, Edinburgh - £2515, Birmingham - £2495, Manchester - £2385, Belfast - £2529, Bristol - £2525, Norwich - £2529, Southampton - £2435, Newcastle - £2475, Cardiff - £2505
Hotels:
Nairobi - Windsor Golf Hotel & Country Club 5*
Masai Mara National Reserve - Mara Sopa Lodge 4*
Itinerary:
Day 1: London - Nairobi
Arrival at JKI Airport where you will be met and transferred to Windsor Golf Hotel and Country Club.
DAY 2: Nairobi
The Windsor Golf Hotel & Country Club is Africa's leading Golf Resort having in it Kenya's best golf course. The resort is a mere 15 minutes drive from Nairobi's central business district and 45 minutes from the main airport. This Nairobi's leading 5 star golf hotel has a cluster of impressive Victorian style buildings with 130 deluxe
rooms comprising of twins, doubles, studio suites and cottages all overlooking the spectacular 18-hole championship golf course. With a 16-hour business center, free Wi-Fi internet access in all rooms and public areas (for resident guests), jogging track, tennis & squash courts, heated pool among other facilities ensure you and your family won't miss a moment of excitement.
Course Information:
18 holes, par 72
Altitude: 1,830 metres
Tee distance (championship): 7,290 yards
Tee distance (men's): 6,734 yards
Tee distance (ladies'): 5,695 yards
Course rating (SSS): Men-72, Ladies-72
Opened: 1992
Designer: Tom Macauley
Board basis: Bed and breakfast
Day 3 & 4: Nairobi
07:30 hrs Enjoy buffet breakfast at the hotel. 2 Days spent golfing at the hotel.
For two decades, the Windsor has held the crown as the finest of Nairobi's championship golf courses – an honour it is in no danger of ceding any time soon.
Twenty years after it was heralded as Kenya's first truly "international" 18-hole course, The Windsor Golf Hotel & Country Club is still widely celebrated for its captivating blend of world-class championship golf with the more down-to-Earth delights of Africa's natural heritage. Less than 30 minutes' drive from downtown Nairobi, you can be playing on immaculate, springy fairways in the company of endearing Sykes monkeys, with the majestic sacred peaks of Mount Kenya and Ol Donyo Sabuk over your shoulder.
Built on a former coffee estate, The Windsor is testament to the enduring vision of Tom Macauley, President of the former British Association of Golf Course Architects, who designed the course with a firm commitment to preserving the exceptional stands of virgin forest that dominate the stunning 220-acre site. The verdant valleys ensure the course remains a critical sanctuary for several significant bird species, including Egyptian geese, black kites, and the majestic brown eagles that soar above its fairways.
The greens are renowned for being fast and true, with intricate challenges offered by 73 bunkers, and lakes and streams bringing water into play on nine separate holes. Two of the greens are completely ringed by water, adding an exhilarating test for both local and visiting golfers.
The Windsor prides itself as a natural "starting point" for international golfers – with its elegant suites and sumptuous facilities ensuring the heights of comfort in Nairobi, as well as a convenient base from which to explore the country's farther-flung locations.
Day 5: Nairobi – Masai Mara National Reserve
06:30 hrs Buffet breakfast at the hotel.
07:30 hrs Depart for Masai Mara National Reserve.
A spectacle worth seeing is the annual migration of millions of wildebeests, zebra, and gazelles from the Serengeti plains across the Tanzania border and Mara River to reach Maasai Mara grazing fields. The dramatic crossing of the river and the preying on the migrants by predators can be viewed early June to August. The Mara has got also thousands of species of bird life and plant life.
13:00 hrs Arrive at Mara Sopa Lodge in time for lunch.
Located high on the slopes of the Oloolaimutia Hills, Masai Mara Sopa Lodge was one of the first safari lodges to be built in the Maasai Mara Game Reserve, a reason why its gardens and trees are so lush and mature. All the buildings follow the design of traditional African round houses with conical roofs, and these stretch along the line of the hills with the impressively large public area buildings and the swimming pool at their centre.
Afternoon spent at leisure.
16:00 hrs Depart for an evening game drive.
18:30 hrs Return to the lodge for dinner and then overnight.
Overnight at Mara Sopa Lodge.
Day 6: Masai Mara National Reserve
06:30 hrs Full buffet breakfast at the lodge.
Depart with picnic lunch boxes for a full day of game viewing in the Mara.
While this reserve is home to over 410 species of birds and 60 species of raptors, it is also one of the world's finest game viewing destinations. This is because it plays host to an abundance of every form of wildlife possible except for those few species which can only be seen north of the Equator.
The Masai Mara is regarded as the jewel of Kenya's wildlife viewing areas. The annual wildebeest's migration alone involves over 1.5 million animals arriving in July and departing in November.
There have been some 95 species of mammals, amphibians and reptiles and over 400 birds species recorded on the reserve.
Nowhere in Africa is wildlife more abundant, and it is for this reason a visitor hardly misses to see the big five (buffalo, elephant, leopard, lion, and rhino).
18:00 hrs Return in the evening for dinner and then overnight.
Day 7: Masai Mara National Reserve
06:30 hrs Depart for an early morning game drive.
Early morning are lovely moments to see the nocturnal animals trying to get the last catches before they go to sleep. These also best moments to see the glorious sun as it rises.
08:30 hrs Return to the lodge for buffet breakfast. Morning spent at leisure.
12:30 hrs Enjoy a sumptuous lunch at the lodge. Afternoon spent at leisure.
16:00 hrs Depart for an afternoon game drive.
18:30 hrs Return to the lodge for dinner and then overnight.
Day 8: Departure
06:30 hrs Breakfast at the lodge.
07:30 hrs Depart after breakfast for Nairobi city.
13:00 hrs Lunch on own arrangement, last minute shopping, short city tour before drop off at JKI Airport for your home bound flight.
Offer Includes
Flights from London Heathrow with Ethiopian Airlines
Airport taxes
7 nights accommodation as per itinerary
Bed & Breakfast basis in Nairobi
Full Board accommodation and meals on safari
Game drives in a safari vehicle with a pop up roof with a professional English-speaking driver/guide
Green Fees for 2 days at Windsor Golf Hotel & Country Club
All park entrance fees
Meal Plans