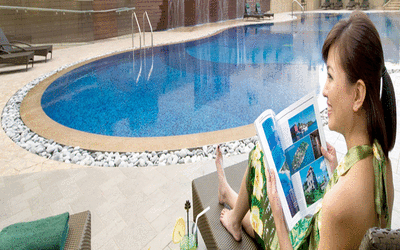 £1299
25 Aug 18
06 Sep 18
25 Jul 18

Bonus offers: 20% Discount, 1 Free Night in Hong Kong & Free Room Upgrade from City Superior Room to City Deluxe Room
Highlights: Hongkong - Bangkok
Other departures: Manchester - £1599, Birmingham - £1645, Edinburgh - £1675, Bristol - £1645
Hotels:
Hong Kong - Harbour Plaza 8 Degrees
Bangkok - Boulevaed Hotel Bangkok
Harbour Plaza 8 Degrees:
Award winning Harbour Plaza 8 Degrees is devoted to provide the ultimate unique Hong Kong hotel experience. Designs that delight your senses – intimate rooms, luxury hotel suites, a stunning lobby, distinctive restaurants and bar, multi-purpose function rooms and extraordinary facilities – blending comfort, style and convenience.
Hotel Facilities:
Coffee shop or café, Outdoor pool, Bar/lounge, Restaurants -3,Children's pool
Recreational Facilities:
Health club,Full-service spa on site,Fitness facilities
General Facilities:
Dry cleaning/laundry service, Babysitting or childcare, Free WiFi,Luggage storage
Board basis: Buffet Breakfast
Boulevaed Hotel Bangkok:
Hello, and welcome to Boulevard Hotel in Bangkok. If you're looking for a beautiful 4-Star Hotel with a friendly team of staff who are well-versed in Thailand's World-Renowned Hospitality; then look no further. We promise to deliver everything you need to enjoy a carefree and comfortable stay in one of the most popular tourist destinations in Thailand: Sukhumvit Road.
Our modern hotel is conveniently located only 5 minutes away from the Nana BTS Skytrain station, connecting you to all of the big city's major attractions. Simply roll out of your comfortable and luxurious hotel room, stroll a stones-throw down the road and voila: you're on your way to wherever you need to be – and if there's one thing Bangkok has to offer it is things to see and do! Whether you seek fine dining or street food; modern night clubs or laid-back pubs and bars; glitzy shopping malls boasting all of the top designer brands or the boundless street stalls and markets: you can enjoy all within a short distance from the Boulevard Hotel in Bangkok.
There is much to explore in Bangkok, but why not start with something a little smaller? You can enjoy all of the fruits that we have to offer and more! Come on in to our slice of paradise in one of the busiest and most vibrant areas in Bangkok. We will do everything in our power to ensure that you have the most comfortable stay, and that you will always look back on your stay in Thailand with the fondest of memories.
We look forward to meeting with you and wish you a safe and comfortable journey.
Hotel facilities:
Restaurants - 2, Bar/lounge, Outdoor pool
Recreational facilities:
Fitness facilities, Snack bar/deli, Coffee shop or café
General facilities:
Free WiFi, Dry cleaning/laundry service
Board basis: Bed & Breakfast
Offer Includes
Flights from London with Thai Airways International
Airport taxes
4 nights accommodation in Hongkong in a City Deluxe Room
3 nights accommodation in Bangkok in a Superior Room
Return transfers by a private car
Meal Plans