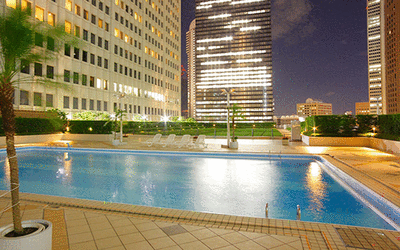 £2785
08 Jul 18
11 Dec 18
31 Aug 18

Highlights: Tokyo - Hakone - Kyoto
Other departures: Manchester - £2705, Birmingham - £2635, Glasgow - £2719, Edinburgh - £2745, George Best Belfast City - £2775, Bristol - £2779, Norwich - £2775, Southampton - £2679, Newcastle - £2719
Hotels:
Tokyo - Keio Plaza Hotel Tokyo 4*
Hakone - Aura Tachibana 4*
Kyoto - Kyoto Century Hotel 4*
Itinerary:
Day 1: Arrive Tokyo
Arrive in the frenetic city of Tokyo, Japan's current capital. Your driver will be waiting with your name on a sign board to transfer you by private transfer to your downtown city hotel.
Meals: Nil
Hotel: Keio Plaza Hotel Tokyo (Standard Twin Room)
Day 2: Tokyo Full Day Private Tour
Take a day tour of this fascinating city with a local guide, making use of Tokyos comprehensive and user friendly public transport system.
The day begins with a visit to Meiji Shrine, a shrine dedicated to the deified spirit of Emperor Meiji and a popular place for traditional Japanese weddings. Take a walk down Omotesando shopping street, a broad tree lined avenue home to the flagship stores of the worlds top fashion brands.
Head across town to Asakusa, Tokyos old town and soak in the atmosphere of the Tokyo of old. Visit Sensoji, Tokyos oldest temple and wander down Nakamise, a shopping street that has been providing temple visitors with a variety of traditional, local snacks and tourist souvenirs for centuries.
Take a boat cruise on the Sumida River passing under 12 bridges. Disembark in Hamarikyu garden, an Edo Period Japanese garden surrounded by the Shiodome district's futuristic skyscrapers, a great example of how Japan is the land of contrasts. Stop for a cup of steaming matcha and Japanese sweets in a tea house on a small island in the park's lake before returning to your hotel.
Meals: Breakfast
Hotel: Keio Plaza Hotel Tokyo (Standard Twin Room)
Day 3: Tokyo Free Day
Today you're free to peel back the layers of Tokyo, and can do whatever you fancy.
If you're a food lover, wake up early and head to Tsukiji Fish Market to explore the bustling stalls with a wide array of fresh seafood.
For the urban explorer, head to the famously busy scramble crossing at Shibuya, before venturing to the Maid Cafés and comic book stores of Akihabara "electric town".
For a break from the buzz of the city, take a leisurely stroll around the Imperial Palace grounds for some quiet serenity.
To see the city in full swing, spend the evening in Shinjuku to take advantage of some of the country's best restaurants, bars, clubs and karaoke boxes.
Meals: Breakfast
Hotel: Keio Plaza Hotel Tokyo (Standard Twin Room)
Day 4: Tokyo to Hakone
Make your own way to Shinjuku Station in the morning. From there, go to hakone by train. Hakone is one of Japan´s most famous hot spring (onsen) areas and rich in unspoiled nature, is within easy traveling distance of Tokyo.
The Hakone Freepass is an excursion ticket offering full coverage of the popular sightseeing destinations in Hakone. Hakone Freepass allows you to get on and off freely within a specified area, as well as providing discount admission to various attractions in the area, and also includes return transportation on the Odakyu Line.
With Hakone Freepass, you can also ride on 8 different types of transport in the area, such as the Hakone Tozan Line and the Hakone Ropeway, allowing you the freedom to thoroughly explore Hakone. Enjoy your trip to Hakone with the convenient Hakone Freepass.
Train: Hakone 2 Day Free Pass from Shinjuku
Train: Limited Express Surcharge from Shinjuku Station To Hakone-Yumoto Station
Meals: Breakfast
Hotel: Aura Tachibana (Mori-no-Tachi Japanese-style Room)
Day 5: Hakone to Kyoto
Make your own way to Odawara Station. From there, take the Shinkansen to kyoto. Travel in comfort on Japan's fast and efficient high speed rail network. The trains travel at speeds of up to 300km/hr and cover the 513km distance to Kyoto in approximately 2.3 hours.
Train: Shinkansen Hikari from Odawara to Kyoto Ordinary Car Reserved Seat
Meals: Breakfast
Hotel: Kyoto Century Hotel (Comfort Superior Twin)
Day 6: Kyoto Full Day Private Tour
Explore the former imperial capital of Japan with a knowledgeable local guide, utilizing Kyoto's comprehensive bus system to visit some of the city's famous World Heritage Sites. Start your day with a visit to Kinkakuji Temple (Golden Pavilion) which was originally built as a retirement villa for the Shogun but, at his request, became a Buddhist Temple after his death.
Next, make your way to Nijo Castle, an ornamental castle built by the founder of the Edo Shogunate and surrounded by stunning gardens. Then, head to Heian Shrine, famous for its architecture, decorated sliding doors and 'chirping' nightingale floors. The Shrine was built on the occasion of the 1100th anniversary of the capital's foundation in Kyoto and is dedicated to the spirits of the first and last emperors who reigned from the city, Emperor Kammu and Emperor Komei.
Take a walk to Nishiki Market, a narrow shopping street lined with over 100 shops and restaurants. Known as "Kyoto's Kitchen", this lively retail market specializes in all things food related, and is a great place to find seasonal foods and Kyoto specialties, such as Japanese sweets, pickles, dried seafood and sushi.
Finally, make a visit to Kiyomizu Temple (Pure Water Temple) and enjoy the panoramic views of Kyoto from the 13 metre high veranda jutting out from the Main Hall. Learn about the interesting history of the building and how both the Main Hall and Veranda were built without the use of nails or any kind of joiners.
Meals: Breakfast
Hotel: Kyoto Century Hotel (Comfort Superior Twin Room)
Day 7: Kyoto Free Day
A full day to further explore Kyoto and it's surrounding area.
Why not take a short trip to Nara which has significant temples and artwork dating back to the 8th century when it was Japan's Capital. Deer roam freely in the grounds of Todai-ji Temple, home to Daibutsuden, the largest wooden building in the world.
You could either make a stop at Uji on the way to Nara and visit Byodoin Temple famous for it's Phoenix Hall. Constructed in 1053, this hall now graces the back of the 10 yen coin, or Fushimi Inari famous for it's corridors of tori gates as seen in the movie Memoirs of a Geisha.
Meals: Breakfast
Hotel: Kyoto Century Hotel (Comfort Superior Twin Room)
Day 8: Depart Kyoto
Your driver will meet you at you Kyoto accommodation and transfer you to Kansai Airport (KIX) for your onward flight.
Depending on traffic this journey may take approximately 2 hours
The driver will be waiting for guests in the lobby area, holding a name board with a lead passenger's name on it. If a driver is not able to leave a car, then will leave a message at reception or bell desk and wait outside.
Meals: Breakfast
Offer Includes
Flights from London with Malaysia Airlines
Airport taxes
7 nights accommodation as per itinerary
English-speaking guide on each city as mentioned in the itinerary
Tours and transfers as mentioned in the itinerary
Sightseeing fees and permits during guided time
Meal Plans